What's Cooking January 21 – 28?
As we enter the thick of the winter months there's no better time to gather with friends! This week enjoy a pint and play a board game, Sip n' Shuck your way through a delicious culinary event, celebrate a poet's life while enjoying a four course dinner, explore Sable Island, or learn to make kombucha. There are so many events to attend together that you just cannot stay at home.
January 21 & 22: Saltbox Brewing Beer and Board game Night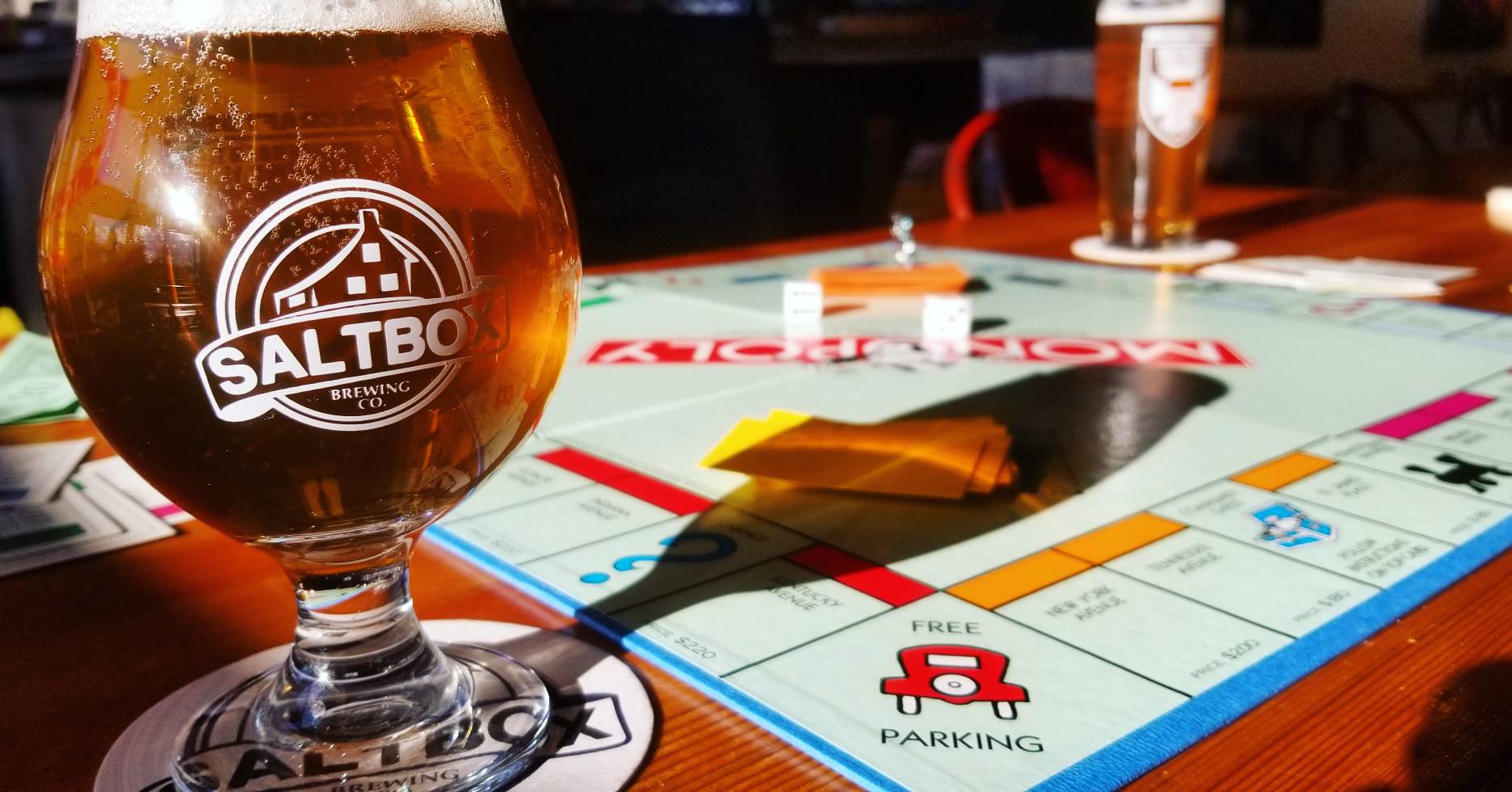 Calling all beer and board game enthusiasts! Saltbox Brewing will be hosting a beer and board game night every Monday and Tuesday from 3 p.m. to 7 p.m. with $5 pints of Bluenose 1850, Revelation Pilsner & Balsam Blue.
More Information: Beer and Boardgame Night
January 25: Sip n' Shuck
Sip n' Shuck your way through one of the most delicious culinary events in Nova Scotia. Join us on the 8th floor of Hotel Halifax (formerly the Delta Halifax), to indulge in all of the wonderful local seafood and award-winning wines, beer, cider and spirits that our province offers. This is an event you don't want to miss!
More information: Sip n' Shuck
January 26: The Press Gang Dinner
Tickets are still available for The Press Gang's special dinner on Robbie Burns eve' to celebrate the life of the poet and enjoy a four course dinner accompanied by three Scottish whiskeys! The above dessert is called tipsy laird – a creamy layered traditional trifle laced with whiskey, custard, scotch shortbread and raspberries!
More Information: Robbie Burns' Dinner 
January 26 & 27: 3rd Annual Salute to Sable Island
Reserve your spot at White Point and take part in the incredible line-up for The Legendary Horses of Sable Island weekend created by Zoe Lucas, the Sable Island Institute and Parks Canada. Guests will be delighted as they are taken on an intimate tour of the island and into the lives of its legendary horses, a truly dynamic and unique experience.
More Information: 3rd Annual Salute to Sable Island
January 27: Flying Apron – Learn to Make Kombucha
Mercedes Brian of Pickled Pink Traditional Food and Drink will share eight years of experience making tasty, tangy, and healthy fermented sweetened black tea: kombucha! This Flying Apron class is hands-on with plenty of chances to learn through sampling, questions and discussion. You will go home with a gallon starter kombucha kit and the know-how to make unlimited amounts of flavoured, probiotic, sweet-tart, fizzy kombucha.
More Information:Learn to Make Kombucha
Flying Apron: Asian Fusion Demo Class (January 30)- Looking for a fresh way to serve up this winter's best ingredients? Asian flavors and local ingredients are combined to make this a delicious demo class.
South Shore Lobster Crawl (February 1 – 18)- Sip, savour, shop, stay and enjoy more than 100 amazing lobster experiences while you sample dozens of variations of the traditional lobster roll and lobster-infused dishes at participating restaurants.
Lobster Fishing (February 2)- Come lobster fishing at White Point and be a part of the Great Canadian Lobster Fishing Adventure then feast at a lobster boil with Chef Alan!
Winterful Waterfront Weekend (February 2 & 3)- Enjoy outdoor winter fun for the whole family on the Halifax Waterfront! There will be lots of activities for children and adults alike. Fire, food, hot drinks, music, mascots, games, winter yoga, and more.
Imbibe: A Cocktail Event (February 7)– Imbibe has brought together Nova Scotia's best mixologists, for a legendary night, to create an evening filled with more than 30 delicious sample size cocktails.
Lobster Crawl Beer Festival (February 9)- Celebrate the amazing craft beers of Nova Scotia at this event! With the growth that is continuously seen in the industry and the superior product that is being produced, we are excited to see what the breweries will have in store.
Craft Beer Cottage Party (February 16)- Sample beers from local craft breweries while you play a game of washer toss, relax in an Adirondack chair and listen to a live band.
Flying Apron: Ultimate Local Getaway Package (March 29 – March 31)- This package includes: two demo class registrations, dinner on Friday night (in your class), a Meet Your Farmer Dinner on Saturday night, accommodations for two nights, breakfast each morning, and tasting certificates to Meander River Farm & Brewery and Avondale Sky Winery!
—
For more of our Taste of Nova Scotia events, news and recipes delivered directly to your inbox, subscribe to our Taste of Nova Scotia emails