What's Cooking January 7 – 14?
Escape this chilly January weather and partake in some stellar events this week. Sip on craft beer and celebrate local food, enjoy live music, attend a two day fun-filled open house and finish your weekend at Lot Six listening to an esteemed panel of Halifax bartending legends. Just because it's bitter cold outside doesn't mean there isn't lots to enjoy inside.
January 10: 6th Annual Eat Drink Local
Sip on craft beer and celebrate local food at the first event in a set of signature series Curated Food & Drink Magazine events hosted at the Halifax Marriott Harbourfront.
More information: 6th Annual Eat Drink Local 
January 11: Christina Martin – Impossible To Hold Tour
Enjoy a meal and join ECMA and Music NS Award Winning Songstress Christina Martin for an up-close-and-personal experience being held at Sugar Moon Farm! Accompanied by acclaimed producer and guitarist Dale Murray.
More information (call or email): Impossible To Hold Tour 
January 11 & 12: Live Music
Every Friday and Saturday night, enjoy an evening of live music at  The Press Gang Restaurant and Oyster Bar. This weekend Cuban piano sensation Silvio Pupo brings his Latin style and unbelievable technique. He joins Mike Cowie both nights. Don't miss out! Visit their social media for live music updates.
More information: The Press Gang 
January 12 & 13: Halifax Convention Centre Welcome Weekend Open House
The Halifax Convention Centre is opening their doors to the community for two fun filled days in celebration of their 1 year anniversary. Drop in for a cup of coffee, local snacks, family fun, live music and more.
More information: Halifax Convention Centre Open House
January 13: Spirited Sessions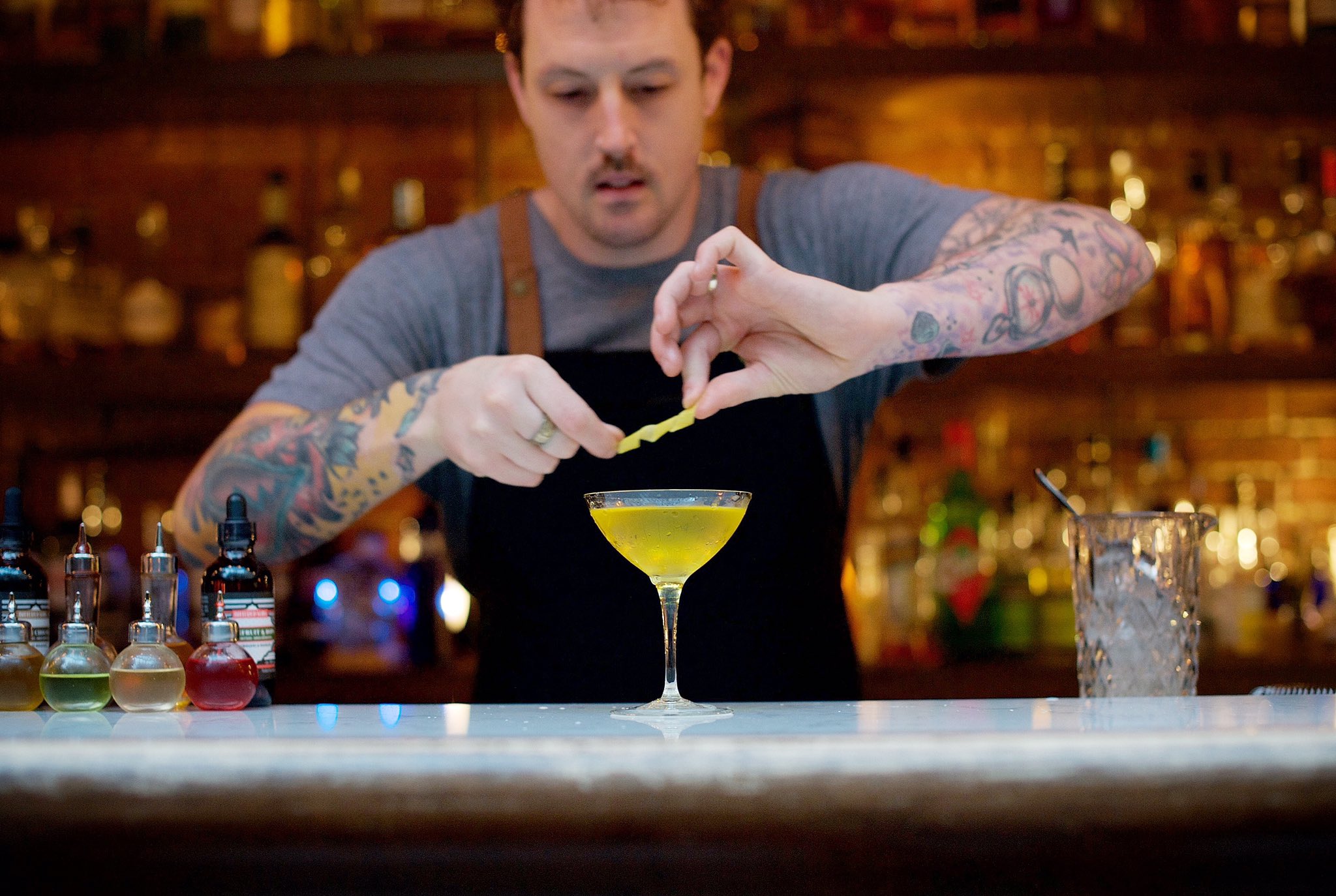 Get ready Halifax! Sovereign Canada's coveted Spirited Sessions is returning to Lot Six. An esteemed panel of Halifax bartending legends will be continuing their chat about the changing industry in the city. Spirited Sessions is always a free event aimed at community growth and development. RSVP for your spot now!
More information (call or email): Spirited Sessions
Soups on! at Wolfville Farmer's Market (January 19)-  In celebration of soup, seasonal warmth and the nourishment that comes with intermingling tastes and community gatherings. The Wolfville Farmer's Market is out to prove that eating seasonally is mighty delicious even in the harsh, cold months of winter and that soup is good for the soul.
Canadian Culinary Championships Fundraiser (January 19)- The grand finale of Canada's Great Kitchen Party events that are held annually in the fall to celebrate the pillars of Canadian culture – sport, music and food.
Sip n' Shuck (January 25)– If you enjoy local seafood and award-winning Nova Scotia wines, beer, cider and spirits then this is an event you don't want to miss!
3rd Annual Salute to Sable Island (January 26 & 27)-  Zoe Lucas has dedicated her life to Sable Island. Reserve your spot at White Point and join her as she takes you on an intimate tour of the island, and into the lives of its legendary horses.
Flying Apron: Asian Fusion Demo Class (January 30)- Looking for a fresh way to serve up this winter's best ingredients? Asian flavors and local ingredients are combined to make this a delicious demo class.
South Shore Lobster Crawl (February 1 – 18)- Sip, savour, shop, stay and enjoy more than 100 amazing lobster experiences while you sample dozens of variations of the traditional lobster roll and lobster-infused dishes at participating restaurants.
Imbibe: A Cocktail Event (February 7)- Imbibe has brought together Nova Scotia's best mixologists, for a legendary night, to create an evening filled with over 30 delicious sample size cocktails.
–
For more of our Taste of Nova Scotia events, news and recipes delivered directly to your inbox, subscribe to our Taste of Nova Scotia emails.