What's Cooking March 14 to 21, 2017?

This week, do something that recharges your batteries, whether that means indulging in pie for pi(e) day, celebrating St. Patrick's Day or preparing yourself for a week full of burgers. Spring is just around the corner!
March 14: Pi(e) Day
You don't have to love math to get excited about pi(e). Happy 3.14 Day Nova Scotia! If you're craving pie today (like us) then check out our Pi(e) Day Survival Guide. Make a pie at home or grab one on your way home from Humble Pie Kitchen in downtown Dartmouth.
March 16:  Ivan Daigle at Seasons
This Thursday at 7 p.m. head over to Seasons by Atlantica to see Ivan Daigle perform in the Seasons Lounge. Listen to great music and indulge in some amazing food – this is a perfect way to kick off the St. Patrick's Day weekend!
More Info: Seasons by Atlantica Events
March 17: St. Paddy's Day at Durty Nelly's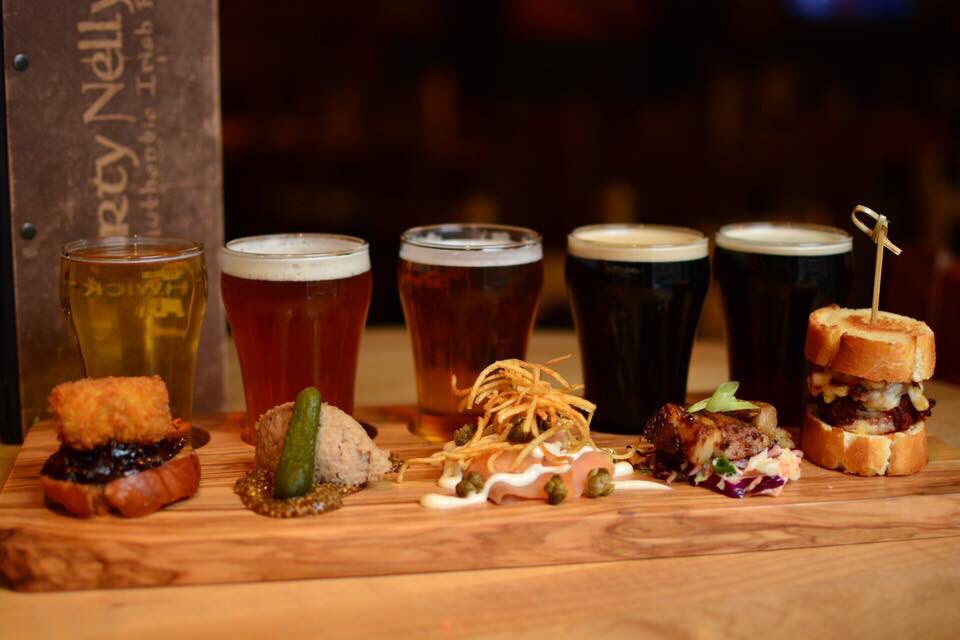 Start early this St. Patrick's Day and head over to Durty Nelly's! Open at 7 a.m. for Irish breakfast of scrambled eggs, brown bread, bacon, ham and hash browns plus entertainment all day and night long. For more fun activities to celebrate St. Patrick's Day in Nova Scotia check out our blog.
March: Agricola Street Brasserie goes Italian
Join Agricola Street Brasserie until March 22 for their Sicilian menu take over. Take advantage of March and head over to the Brassiere before it's too late! This is one Italian meal you don't want to miss out on.
More Info: Agricola Street Brasserie Events
March 23 to 29: Halifax Burger Week
Get ready to loosen your belt buckle, Halifax Burger Week is just around the corner. Over eighty burgers in seven days – pop in and see some of the Taste members participating: 2 Doors Down, Battery Park Beer Bar, Brooklyn Warehouse, Chives Canadian Bistro, Durty Nelly's, Harbour City Bar & Grill, Heartwood, Lot Six, Primal Kitchen, Tempo, Five Fishermen, The Press Gang & The Stubborn Goat.
More Info: Burger Week
March 23: Devour! The Sea
Join the world's largest food film festival for the ultimate east coast collaboration. Featuring some of Nova Scotia's most renowned chefs and delicious local ingredients paired with wines and films, the evening is sure to create a feast for the senses. Featured Taste members: Mark Gray (Battery Park Beer Bar), Craig Flinn (Chives Canadian Bistro & 2 Doors Down), Renée Lavallée (The Canteen), Chris Velden (The Flying Apron Cookery) & Shane Robilliard (Fox Harb'r Resort).
More Info: Devour! The Sea
Save the Date!
April 21 – 13 – Saltscapes East Coast Expo – Don't miss out on the largest buy local show in Atlantic Canada.
May 5 – 7 – The Chef Massimo Capra Culinary Weekend – If you're a food lover then this is one weekend to set aside. This is an incredible opportunity to meet world-renowned chef and Chopped Canada judge Massimo Capra in an extravagant culinary weekend experience at Fox Harb'r Resort.
May 27 – East Coast Cider Festival – This is the province's very first cider festival! Keep an eye out for Taste members: Bulwark Cider, Annapolis Cider, L'Acadie Vineyards, Meander River, Planters Ridge, Heartwood & Meadowbrook Meat Market.
May 27 – Northumbeerfest at Pictou Lodge Beach Resort – A festival celebrating great Nova Scotia craft beer and great Nova Scotian entertainment.
June 16 – 18 – A Taste of Devour – 'Devour! The Food Film Fest' Tour is Coming! For the second year in a row, Fox Harb'r Resort is partnering with Michael Howell and Lia Rinaldo to bring 'Devour, The Food Film Fest' to Fox Harb'r Resort!
July – September – Dining on the Ocean Floor with the Flying Apron Inn & Cookery – Reservations are now open!
For more of our Taste of Nova Scotia events, news and recipes delivered directly to your inbox, subscribe to our Taste of Nova Scotia email